For what reasons your Australian Student visa refused? and what are the options for the students?
Having your Student visa application refused by the Australian government is of course not an option. However, sometimes it happens to some applicants, whether it is caused by the lack of supporting documents or any other reasons. This situation is of course confusing and frustrating, especially if you don't really know what options you may have after the refusal. 
If you have a visa refusal history, it would affect your future visa application. It could even get worse because you may have to postpone your study plan for the time being, even though you're 100% ready to depart to Australia very soon to kick start your exciting study journey. 
Then, if it happens to you, what should you do? What options do you have after your visa is refused?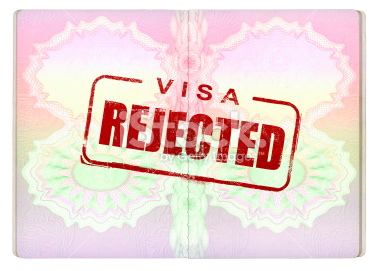 A visa refusal may be caused by several reasons, where based on the Australian Immigration Department your documentation has not satisfied their request. Find more on how the Australian Immigration Department assesses your visa application here.  
The refusal of student visa Australia is undeniable unless there is some mistake made by the Australian Immigration Department when assessing your application. One of our clients have experienced this case and luckily we could manage her case and help her to get the visa. Read more about her story here. 
My Australian Student Visa Get Refused Outside of Australia
In the case where your student visa is being refused while you are outside of Australia, you will be able to apply for the same or another type of visa at any time. There is no limitation on when you can apply for a new student visa, but please bear in mind that your information and documentation provided to your next visa will determine your successful visa application, so you should think it carefully and plan it accordingly.
Even though you are allowed to re-apply for the visa immediately, we strongly suggest you plan everything wisely before re-applying for the visa. Make sure you prepare sufficient supporting documents for your next visa application. For example, if your visa was refused because you don't show strong incentives to return to your country, in your next visa application, you must provide supporting documents to prove that you have strong incentives to return to your home country after the completion of your study. Make sure you also do a background check on your study provider so that you can show the Australian Immigration that you're a genuine student who understands all the risks and benefits to study in Australia. In sum, you have to make sure that you provide all the information and documents needed to support all your claims on why your next visa application should be granted even though you have a refusal history.
My Australian Student Visa Get Refused Inside of Australia
If you are in Australia when your visa is refused, you have 21 days to lodge an appeal to the Migration Review Tribunal (MRT) for a review of their decision. The application fee for the MRT is AU$1,826 (as per September 2020). The processing time of your appeal may vary, it could be more than a year. During this process, the Australian Immigration Department will give you a bridging visa to stay lawfully in Australia until you get the outcome of your case. If you happen to study when your visa is refused, you can also continue your current study using your bridging visa.
Please remember, MRT is a very complex process so you need to provide substantial evidence on why your Student visa should not be rejected. During the MRT process, you will be invited to attend the MRT Court hearing and submit additional evidence of your Student visa. The decision of MRT is decided case by case, in most cases where you can provide a good submission or additional information to the tribunal, you might be able to get your visa. 
It is normal when a student asks for help from a Registered Migration Agent when processing their MRT as it may be time-consuming. If you're assisted with a Registered Migration Agent, you can trust your case with your chosen Registered Migration Agent while continuing your study. However, please remember that you must be cooperative. You must inform your Migration Agent all the information regarding your background and the refusal. You also must provide all the relevant documents if your Migration Agent asked for it so that your Migration Agent could understand your case properly and win the case.
If you are still not sure about the steps you must take, or if you want to get professional advice on your case, you can contact education ONE Australia through email at perth@educationone.net.au or via phone at +618 6102 1118 (Perth Office), +612 800 54777 (Sydney Office), or +613 9010 6100 (Melbourne Office). 
With years of experience and hundreds of international clients, our professional consultant and our in-house Registered Migration Agent (MARN : 0961448) are ready to assist you to look for the best solution so that you can fulfil your dream to study in Australia!
ANY QUESTION ?
Got any questions? Send your questions via this form below. Our consultant will contact you within 2 x 24 hours.