Australia Announced Visa Extension for Hong Kong Resident Which Can Lead to Australian Permanent Residency  

Ever since the COVID-19 pandemic spreads, there are many changes in circumstances in the world, including in Australia. The pandemic has not only impacted the citizens but the migrants as well, who are in Australia on various visas, including student visa.
At the beginning of the spread of the virus, international students in Australia are facing difficulty due to border closures and international travel restrictions. After that, the condition was not getting better. Many people lost their jobs and faced financial difficulty. Fortunately, the Australian community began to provide various assistance for those in need, especially for international students. Later on, the Federal Government also offered various kinds of assistance, which marked a ray of hope for international students in Australia.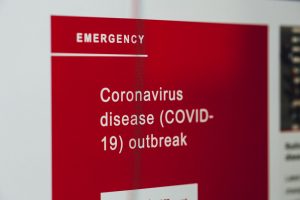 The condition in Australia has gotten better after doing several weeks of lockdown. Some states have decided to open its border and the Australian community is welcoming the new-normal. However, Australia is threatened to face another lockdown due to the increase of the cases found in Victoria. 
In the middle of the uncertain situation, Australia has also announced several changes in visa regulation, especially for Hong Kong residents who hold Australian visas.
For the past weeks, Australia is considering to offer a haven to Hong Kong residents to come to the country. This is caused by the country's controversial new national security law. In response to the issue, Prime Minister Scott Morrison announced that Australia is going to extend the length of visas for particular Hong Kong residents, including students and businesses. 
There are nearly 10,000 Hong Kong residents living in Australia at the moment. For those who hold one of the three particular visas namely Student Visa, Temporary Skill Shortage Visa, or a Temporary Graduate Visa, they can extend their stay for another five years, on top of the time they've already spent here.
As for the other 2,500 who also have one of the visas but aren't living in Australia at the moment due to several reasons, for example, moved home when the COVID-19 pandemic hit or had their visa approved after Australia's international border closed, are on the same offer.
The existing criteria still apply for Hong Kong residents applying for those visas. However, the length of time they can stay in Australia will increase to five years, which can lead to a permanent residency. Priority will be given to those applying through the Global Talent Independent program, which offers visas for "highly skilled individuals".
What About Businesses?
There are no less than 1,000 international businesses which have their regional headquarters based in Hong Kong. However, many have indicated they want to relocate due to the current condition. In response to this, Acting Immigration Minister Alan Tudge said the Federal Government was developing new economic incentives to try and lure some to Australia.
As said by Prime Minister Scott Morrison, if there are businesses that wish to relocate to Australia, creating jobs, bringing investment, creating opportunities for Australia, then Australia will be very proactive in seeking to encourage that.
"There are great businesses in Hong Kong and we know that many individuals now might be looking elsewhere because they do want to be in a freer country, they want to be in a democratic country," he said. "With these economic incentives will also be visa pathways for all critical staff to come to Australia and have a pathway to permanent residency."
What is the Law About?
Hong Kong's newly introduced security law punishes acts of secession, subversion, terrorism and collusion with foreign forces with up to life in prison. Due to this law, Hong Kong, which used to be China's freest city, was pushed onto a more authoritarian path and drawn condemnation from some Western governments, lawyers and rights groups.
How Many People Will Come to Australia?
Prime Minister Scott Morrison said it was too early to put a figure on how many people would apply through the different visa programs.
In fact, Australia's visa centre in Hong Kong is still closed at the height of the COVID-19 pandemic, even though it will soon re-open to facilitate applications. However, it'll take months for the applications to approve. Also, with the condition where the nation's borders remain closed to foreigners, there won't be a sudden influx of people moving to Australia. 
Response from Other Countries
Aside from announced measures to attract people after Beijing imposed a new Security law, Australia also decided to suspend its extradition agreement with Hong Kong. According to Prime Minister Scott Morrison, the newly introduced national security law was a fundamental change of circumstances. He thought that there might be citizens of Hong Kong who want to move and to start a new life elsewhere, to take their skills and business. Thus, Australia decided to suspend the extradition agreement.
Not only Australia, but several countries allied in the Five Eyes have also taken actions in regards to the Hong Kong crackdown. New Zealand was reviewing its relationship with Hong Kong, including its extradition agreement. Canada also has announced that it would suspend its extradition treaty with Hong Kong in response to the issue, which could boost immigration from the former British colony. Meanwhile, as said by British Prime Minister Boris Johnson, the UK would offer eligible people in Hong Kong a path to citizenship, allowing them to settle there.
We still need more information in regards to the current change. However, one thing that has been made sure by the Federal Government is the extension for Hong Kong residents who hold Australian visas. We know that applying for a visa might be a bit confusing and time-consuming. Thus, if you wish to seek assistance in order to apply for Australian Visas, our sister company, ONE derland Consulting, will be there for you. With years of experience and with the guidance of our own Principal Migration Agent, Indah Melindasari (MARN: 0961448), our professional team will be very happy to assist you!